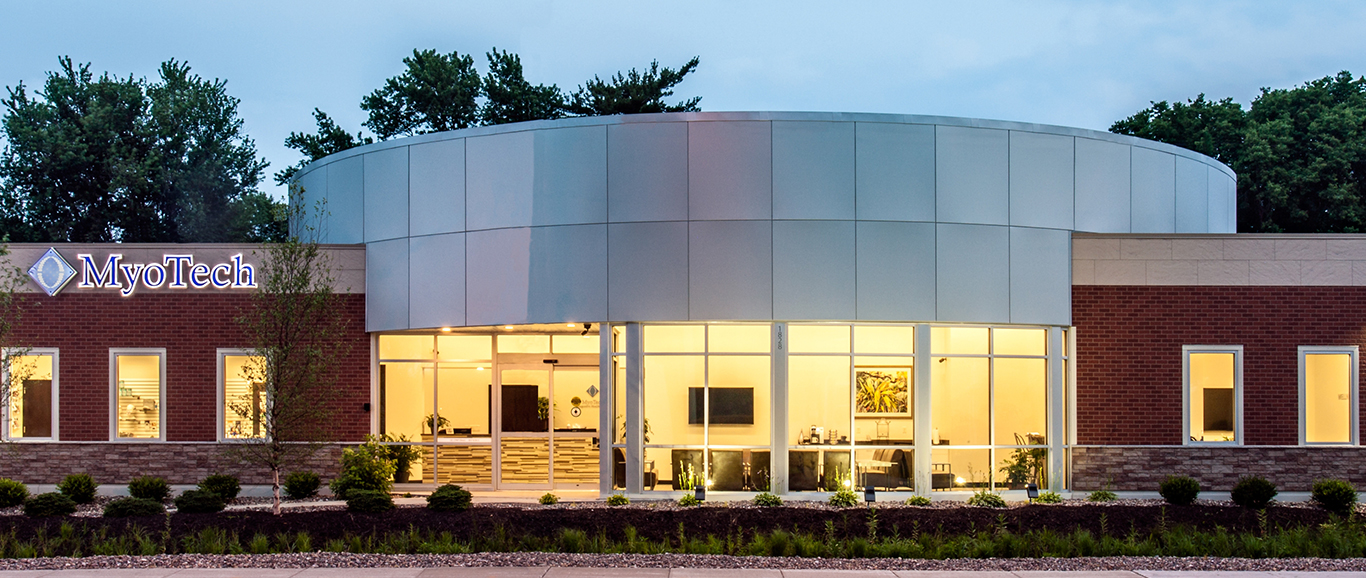 Introducing Dentistry As It Should Be
MyoTech Dental and Integrative Health has embraced technological advances and offers unparalleled care to transform your visit. When you visit us you'll receive the care you deserve, customized to your needs. Whether it's restorative treatment, myofunctional orthodontics, dentures, implants, or full mouth reconstruction, we're experienced and can provide you with comfortable and complete care.
Having healthy teeth and gums is an essential part of your self-esteem and overall health. Medical studies have connected good oral hygiene with lowered risk of heart disease, infection, and inflammation in the body. Not to mention that having a gorgeous set of pearly whites can make you feel like a happier, more confident person. MyoTech offers the greatest dental services in the Quad Cities, providing a relaxing visit in our incredible facility.
MyoTech uses digital X-rays, which means significantly less radiation exposure for you. Our highly advanced 3-D imaging equipment allows us to present you with high-resolution images for more effective treatment options.
Statistics show that some of the bravest patients experience anxiety when visiting the dentist. MyoTech Dental offers both IV and oral sedation to help make your experience a calm one. It's part of our dedication to understanding your fears and providing you with compassionate care.
Contact us about Dentistry!
MyoTech Dental And Integrative Health Center
1828 Avenue Of The Cities
Moline, IL 61265
Monday-Thursday 7:00 a.m. - 5:00 p.m.
Friday 7:00 a.m. - 12:00 p.m.
Phone - 309.764.0008
Fax - 309.764.0059

©1976-2021 MyoTech Dental & integrative Health. All Rights Reserved.