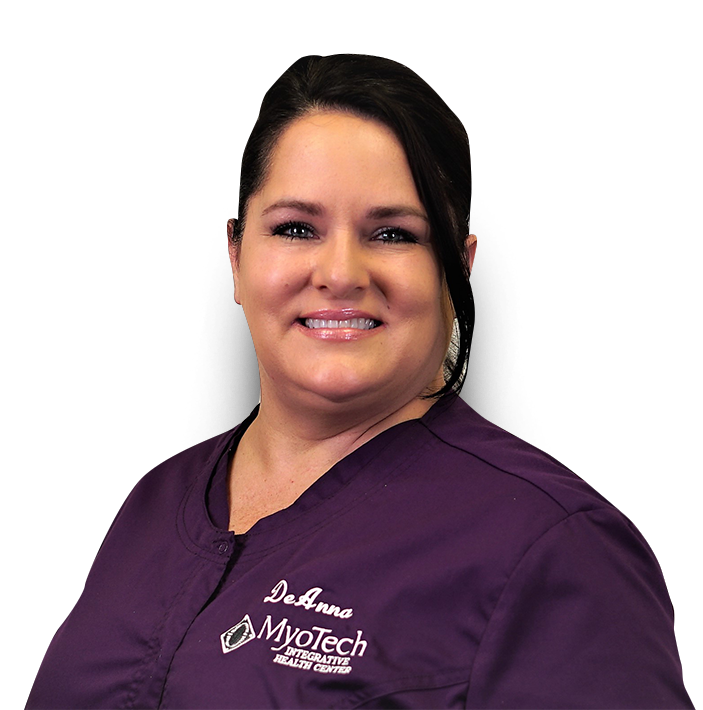 I've been a Dental Assistant for 24 years and working at MyoTech has opened my eyes to all the different aspects of dental care for patients, from Myofunctional to Advanced Laser treatment. I enjoy the opportunity to learn new things. The atmosphere here is truly one of the things I love about working at MyoTech, from the Doctors to my co-workers, It's like a second family.
MyoTech Dental And Integrative Health Center
1828 Avenue Of The Cities
Moline, IL 61265
Monday-Thursday 7:00 a.m. - 5:00 p.m.
Friday 7:00 a.m. - 12:00 p.m.
Phone - 309.764.0008
Fax - 309.764.0059

©1976-2019 MyoTech Dental & integrative Health. All Rights Reserved.